Resources & Initiatives
Doing the right thing is our mantra
NOW ACCEPTING APPLICANTS
The MCWT Scholarship Program
MCWT provides scholarships to women who have the interest, aptitude and potential for a successful career in computer science. The MCWT scholarship program encourages talented female students to continue their higher education and ultimately help Michigan become the No. 1 state for girls and women in technology. In 2020, the MCWT scholar class included 43 recipients; those scholarships had a value of $134,000. Since 2006, MCWT provided 204 women with scholarships totaling more than $1.3 million.
Click HERE to apply now!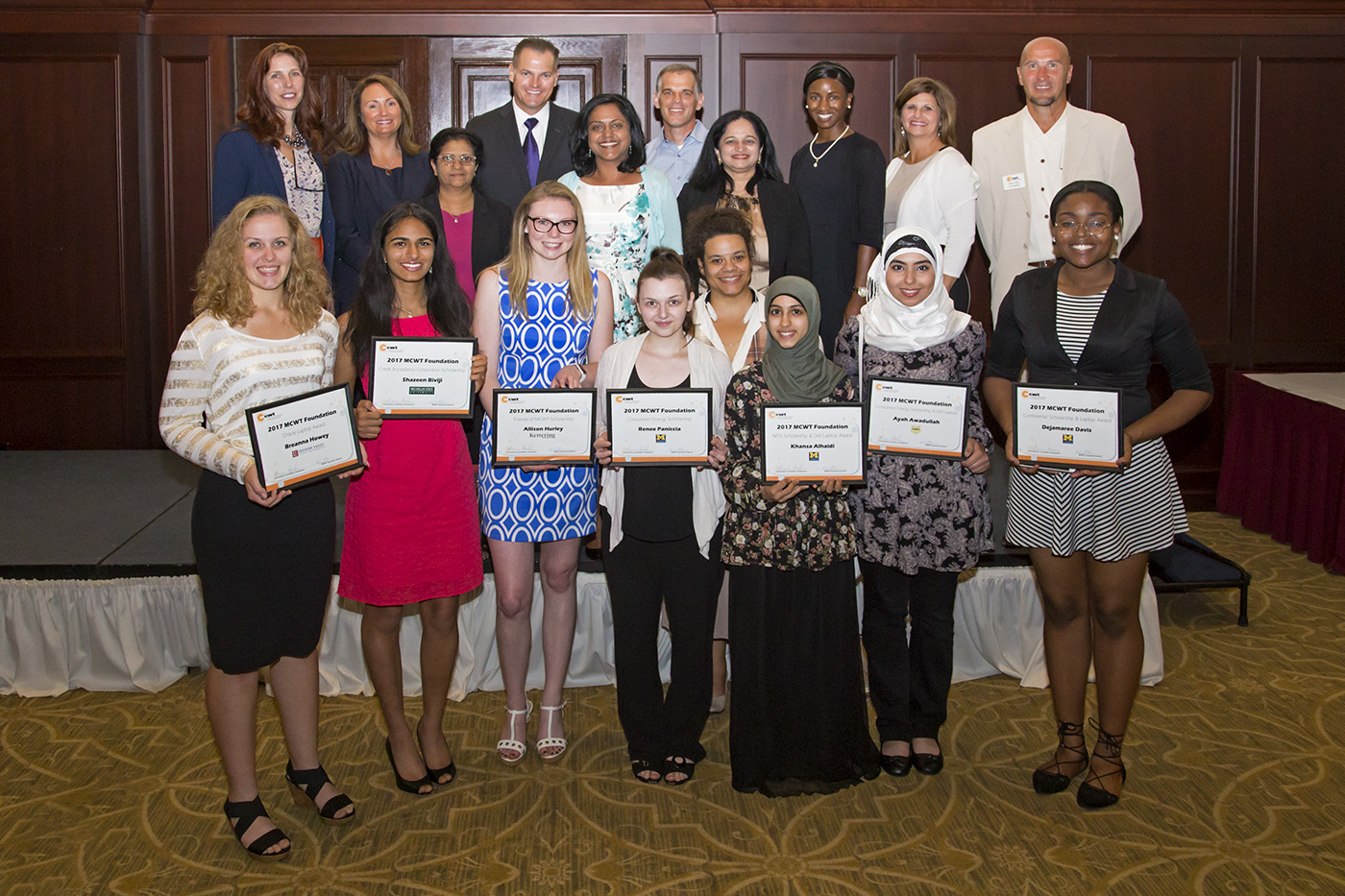 ELIGIBILITY REQUIREMENTS:
MCWT Scholarship Program Applicants must be a current Michigan resident, a United States citizen, a female student with a GPA of 3.0 or better and enrolled (or will be enrolled) full-time in a Michigan university. *Applicant must be able to provide documentation showing she meets these requirements.
MCWT AWARDS SCHOLARSHIPS AND GRANTS TO WOMEN PURSUING TECHNOLOGY CAREERS:
Annual awards up to $5,000, with a possibility of renewal, awarded to high school seniors through college juniors. MCWT engagement is a consideration, but not a requirement, for scholarship decisions.
QUALIFIED MAJORS/DEGREE PROGRAMS
Each applicant must be enrolled during the grant period in a full-time undergraduate or graduate degree program in a major such as information systems, computer science, computer engineering, software engineering, computer information systems, digital forensics and software engineering. This is not a complete list, but rather serves to provide examples. Applicant must maintain program requirements and will be subject to verification.
ACCEPTING APPLICATIONS BEGINNING OCTOBER 1ST.
CLICK HERE TO APPLY NOW!